Logitech MX Master 3 is well-known for its excellent design. Some obvious reasons for the MX's popularity are its excellent battery life of almost 70 days on one charge, plenty of programmable buttons, and front and side scrolls.
But many users face issues when connecting it through Bluetooth. This article will guide you solutions when you find that Bluetooth is not working.
Keep reading to know!
What are the problems with Bluetooth connection?
Logitech MX Master 3 can be connected wirelessly using either a dongle or Bluetooth connection.
Users who attempt to pair using Bluetooth sometimes complain about connection and pairing problems.
Some users can't find the MX Master 3 Bluetooth in their PCs' available Bluetooth connections. While others report that nothing happens if they try to pair the mouse with the PC. This problem is very annoying and overshadows all other amazing features and specifications.
If you are also facing these problems, we suggest trying the solutions in this post before giving up on this fantastic device.
Solutions
Reconnect Your Mouse
Disconnecting and reconnecting your mouse is usually the first solution when your electronic devices stop working. Try disconnecting, reconnecting, and then pairing your Bluetooth again. It resolves the issue mostly.
Update the Mouse Drivers
Logitech keeps updating the drivers for its devices. Ensure you have the latest updated MX Master 3 mouse drivers installed on your PC.
Update the Operating System
Please note that the Logitech MX Master 3 doesn't support older operating systems. For example, it supports Windows 8 or later and Mac OS 10.10 or later. We recommend updating your OS if your PC is running one older than the ones mentioned here.
Check the Bluetooth version
Logitech MX Master 3 is not compatible with the Bluetooth 3.0 radio chips and technology. It supports a newer Bluetooth 4.0, which is also called Low Energy (LE) Bluetooth technology. If your OS doesn't support this technology, you can connect the mouse through the proprietary dongle but not through Bluetooth. You can check here to see if your OS is compatible with Bluetooth LE 4.0.
Check nearby Wi-Fi Devices
Bluetooth 4.0 operates on 2.4 GHz, and so do most Wi-Fi devices. Sometimes if a Wi-Fi device is present in the vicinity, the interference between the Wi-Fi and Bluetooth is so strong that the signal can't reach its destination. In that case, you can remove the Wi-Fi device from the surrounding area. Another option is to switch the Wi-Fi signal from 2.4 GHz to 5 GHz only if your router supports it.
Operating System Specific Solutions
Logitech MX Master 3 Bluetooth Not Connecting in Windows 8,10 or 11
When you install Logitech Options software, it also installs 'Logitech download assistant. This extra software keeps an eye on the recent updates and runs them automatically for login options software. Windows 10 and 11 have problems with this Logitech download assistant. They register it as a device, and it causes Bluetooth connectivity issues. Try connecting Bluetooth after disabling the Logitech download assistant. To disable it,
press Ctrl+Shift+Enter to open the task manager.
Go to the Startup tab and look for Logitech Download Assistant.
Right-click it and select Disable.
You can also try Windows Bluetooth troubleshooting for Windows 8, 10 or 11. For this purpose,
Click Start>Settings>Update and Security>Troubleshoot.
Select Bluetooth from Find and Fix other problems.
Run the troubleshooter and follow the instructions.
MX Master 3 Bluetooth Not Connecting in Mac OS
When the mouse is paired many times with different devices, it doesn't forget the recently paired devices. When you try connecting it with the new Apple device, it shows up in the pairing mode but doesn't go further.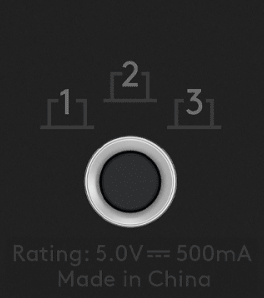 To bring your mouse to the actual pairing mode
Press the channel button once and bring it to channel 2
Then press the channel button for at least 5 sec or unless the channel two indicator starts blinking faster
Now turn your PC's Bluetooth off and then turn it on again
Next click connect when the mouse shows up in the Bluetooth. It will connect immediately.
You can also try logging in to the safe mode and pairing the Bluetooth. Although it won't resolve the issue permanently, you can get rid of it for a few days.
Before entering the safe mode remove all the Bluetooth instances from the Bluetooth preference window
Restart your PC and keep holding the Shift key
Look for the 'safe mode' text and enter your credentials
After entering the windows, pair your Bluetooth.
Summary
Some standard solutions for when your MX Master 3 Bluetooth is not working are:
Reconnect your mouse
Update the mouse drivers
Update the OS
Check the Bluetooth radio chip
Check for nearby Wi-Fi devices that could be interfering with Bluetooth
Disable the Logitech Download Assistant or use the automated Bluetooth Troubleshooting tool in Windows 8,10 or 11
Pair the mouse Bluetooth properly or login in safe mode for Mac OS.