Logitech's MK520 keyboard is a popular ergonomic keyboard and mouse combination. It consists of the K520 Keyboard and M310 Mouse.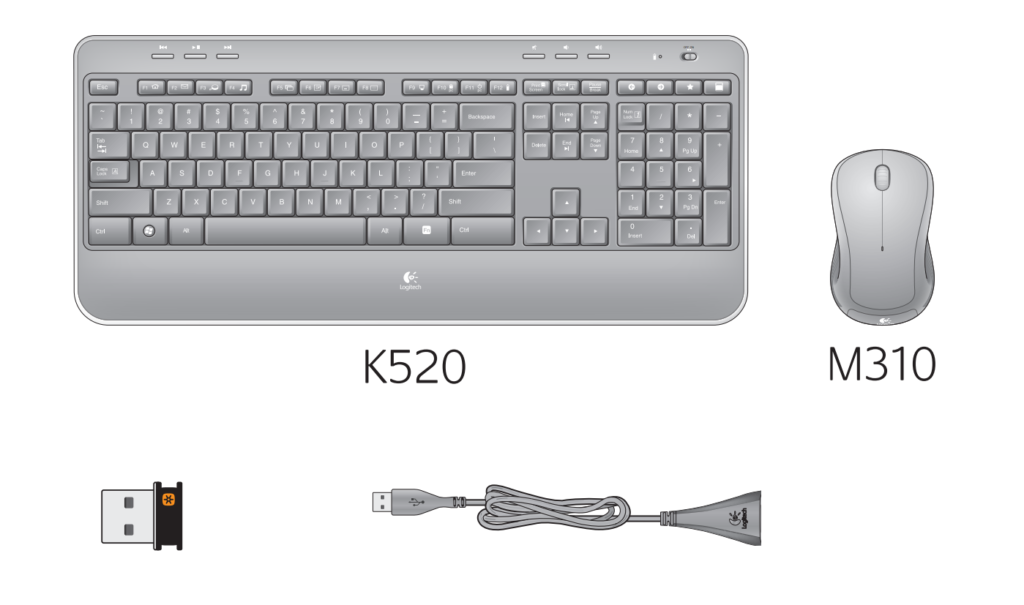 It connects to a laptop or PC over a wireless 2.4 GHz link. A USB dongle plugs into a laptop or PC and is used to establish this link. This is a small receiver that's easy to misplace or lose.
What if you lose the dongle for the MK520 Keyboard?
This Keyboard Mouse combination works with a Unifying receiver and the lost dongle can be replaced with a Unifying receiver dongle with an orange marking on it.
These peripherals are part of the Unifying family of products and that's an advantage for many reasons. Replacement unifying receivers are readily available and it's a breeze to connect multiple Logitech products simultaneously that are compliant with this ecosystem.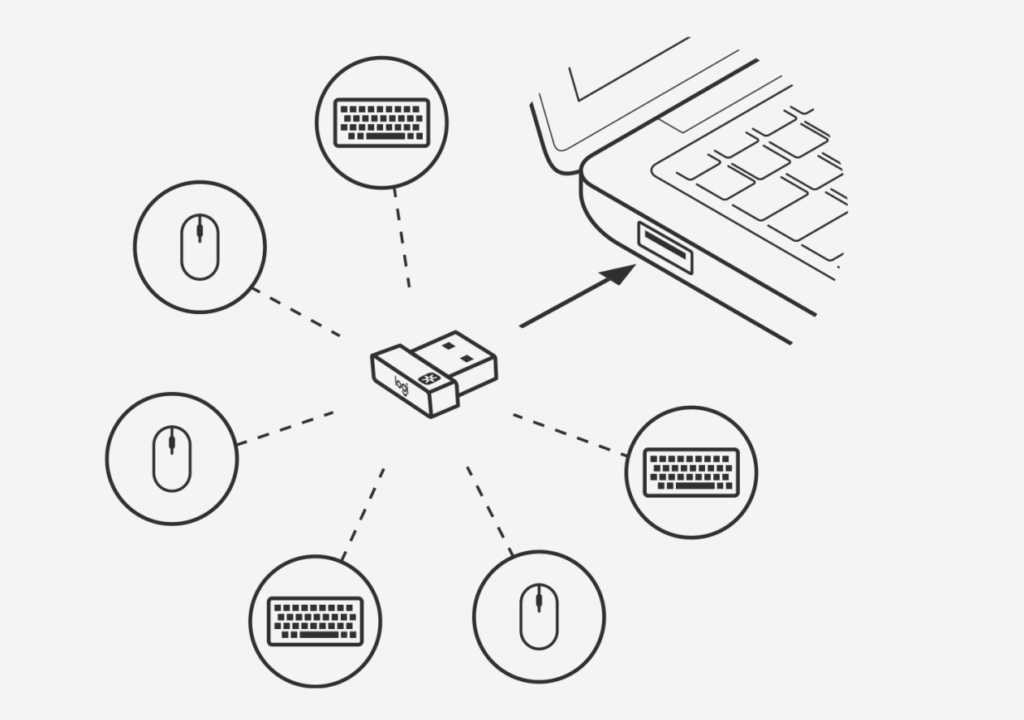 Summary
In this post we have recommended a solution in the event that you lost the USB dongle receiver for your K520 keyboard, M310 mouse or MK520 keyboard/mouse combo. In this case you will need a Unifying Receiver.