Introduction
Shortwave refers to radio communication using frequencies falling in the shortwave region of the electromagnetic spectrum, specifically from 1.5 MHz to 30 MHz. One of the main advantages of using shortwave radio derives from the propagation characteristics of shortwave signals i.e. skywave propagation which enables communication over very long distances such as across continents and beyond.
In comparison, communication at higher frequencies is typically limited to Line of Sight (LOS) propagation, and requires repeaters for increasing coverage. Up until the 1950s, shortwave was the primary means of long range and international communication. Even though the deployment of higher capacity cables ended its commercial viability, shortwave continues to enjoy popularity because of multiple applications including amateur use, over-the-horizon radar and broadcasting.
Best Shortwave Radio – Eton Elite
After extensive research, we have come to the conclusion that the Eton Elite is best shortwave radio available on the market today. In addition to 1711 to 30000 kHz shortwave frequency range, the radio also supports AM, FM, aircraft band and the longwave frequency band.
The Eton Elite also receives Single Side band (SSB) making it ideal for ham operators. The radio comes with external antenna jacks for shortwave, AM and FM which can help to improve reception in places where the built-in antenna is not able to receive sufficiently strong signals. The Eton Elite offers excellent reception and sound quality. The line in socket allows it to be used as a speaker for MP3 files.
The wide range of features supported by the Eton Elite makes it ideal for both amateurs and professionals.
Users have reported that this radio is an excellent radio, whose performance improves significantly with the external antennas. The only gripe seems to be that it is not exactly portable due to its size.
| | |
| --- | --- |
| PROS | CONS |
| Excellent sound quality | No rechargeable battery |
| Support for external antennas | Bulky |
| Wide frequency range | |
The runner up according to our research is the Tecsun PL-880 radio. The range of shortwave frequencies supported by the Tecsun PL-880 is 1711 to 29999 kHz. Like our top pick, the Tecsun PL-880 also supports AM, FM and longwave bands but does not support the aircraft band. The product comes with a shortwave external antenna jack. The radio offers excellent reception and sound quality. This an all-round excellent radio which comes with a rechargeable battery.
Users have reported that this is an excellent radio with a wide array of features. The built-in battery last for more than 10 days on a full charge. The unit needs to be sent to the vendor for firmware upgrades!
| | |
| --- | --- |
| PROS | CONS |
| Supports external antennas for shortwave | Does not support the aircraft band |
| Excellent sound quality | |
| Comes with rechargeable battery | |
The Tecsun PL-380 is an excellent choice for budget-conscious users who want a pocket sized device with great features. In addition to 2300 kHz to 21950 kHz shortwave range, the radio also covers AM, FM, MW and longwave bands. Other features include LED display, alarm clock and sleep timer. The unit can be powered from three AA size batteries or from an external power adapter.
Users have reported that this very economical portable radio outperforms many of their costlier radios. Most users love the compact radio size and the Easy Tuning Mode. Some users report that using headphones is preferable to using the built-in speaker.
| | |
| --- | --- |
| PROS | CONS |
| Wide frequency range | Small speaker |
| Supports external antennas | |
| Adjustable filter bandwidth | |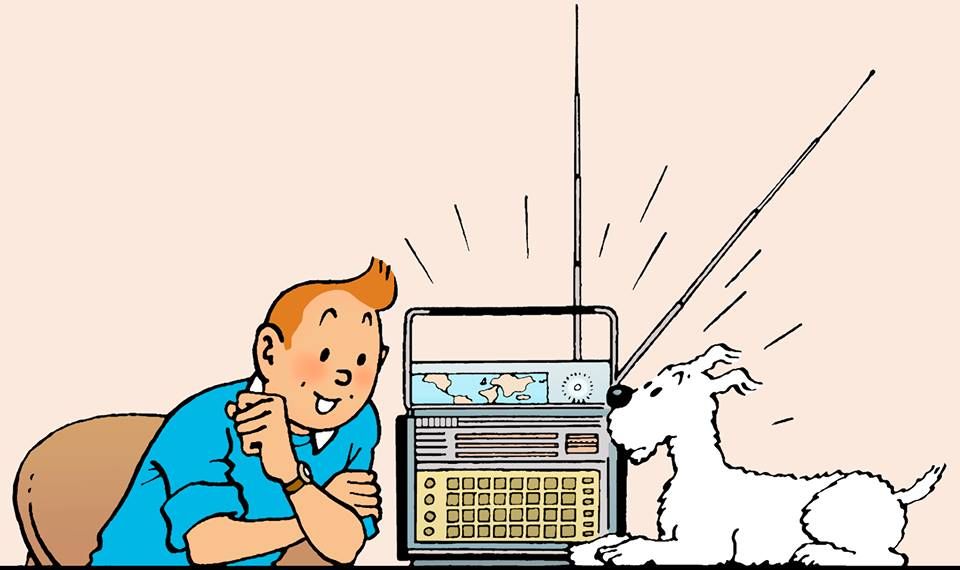 The Sony ICF-SSW11 is the only device covered in this article which comes with an analog display with no backlight. Nonetheless it is a quality device which offers 4.75 to 21.25 MHz shortwave reception and also covers AM, FM and longwave bands. The quality of shortwave reception can be improved with an external antenna. The Sony ICF-SSW11 runs on two AA batteries and offers impressive battery life.
Users report that this is a very good radio which offers strong reception and is very easy to use. The radio supports only manual tuning however.
| | |
| --- | --- |
| PROS | CONS |
| Long battery life | Manual tuning |
| Supports external antennas | Analog display |
| Comes with two antennas | No display backlight |
How we picked the best Shortwave Radio
Range of frequencies covered
The most important factor to consider when selecting a shortwave, or any radio for that matter, is the supported range of frequencies. In addition to the shortwave region which covers 1.5 MHz to 30 MHz, most of the radios available today also support AM and FM frequency bands.
Radio sensitivity
A sensitive radio receiver is able to receive weaker signals compared to a radio receiver with comparatively lower sensitivity. The receiver sensitivity depends on the quality of the radio electronics and the design of the receiver. Choosing a radio with higher sensitivity enables good reception even under sub-optimal conditions.
Antenna design
While most radios available on the market come with integrated antennas, the ability to connect external antennas significantly improves the likelihood of improving signal reception.
Bells and Whistles
Shortwave was on the cutting edge of technology many decades ago. This is the digital age. Even though a good radio will receive shortwave and other bands, only radio reception is not going to be enough for the modern user. That is exactly why most of the models available on the market today support additional features such as backlit displays, alarm clocks, rechargeable batteries, MP3 playback and other similar 'digital age' features.
The Future of Shortwave Radio
Shortwave has a storied past and a bright future. Even though the Internet, smartphones and other yet-to-be-developed technologies will no doubt rule the future, shortwave will continue to be a useful and essential service for many, many users. The main super-feature of shortwave is its ability to achieve beyond the horizon coverage. This is an intrinsic feature of the shortwave frequency band which does not face a threat from any disruptive technology or from any new technology that will be developed in the future. On the contrary, the development of better electronics will only improve shortwave reception and the shortwave experience.
Summary
Shortwave technology was developed at a time when long distance communication was a luxury. Over time, it lost its leading position as a technology of choice to other competing communications technologies. But when a quality is intrinsic, it cannot be taken away and the ability to cut across all types of borders and barriers and reach listeners and have an impact on their minds and their souls is what makes shortwave an eternal technology. Advancement in technology will only improve the quality of services offered over shortwave. Furthermore, the addition of modern features to shortwave radios will help to make them an essential part of their users' lives.
In closing our recommendations are: