Travel back in time and style while still in the present, gently easing into the beautiful sound and rhythm blasting out of your retro Bluetooth radio. These retro Bluetooth radios are your best bet to linking the past to the present. They provide a vintage aesthetic feel with an added modern functionality and they come in different shapes, styles, and sizes.
After reviewing several retro Bluetooth vintage radios, we have concluded that Greadio is the best while the Crosley Retro Radio comes in at runner up.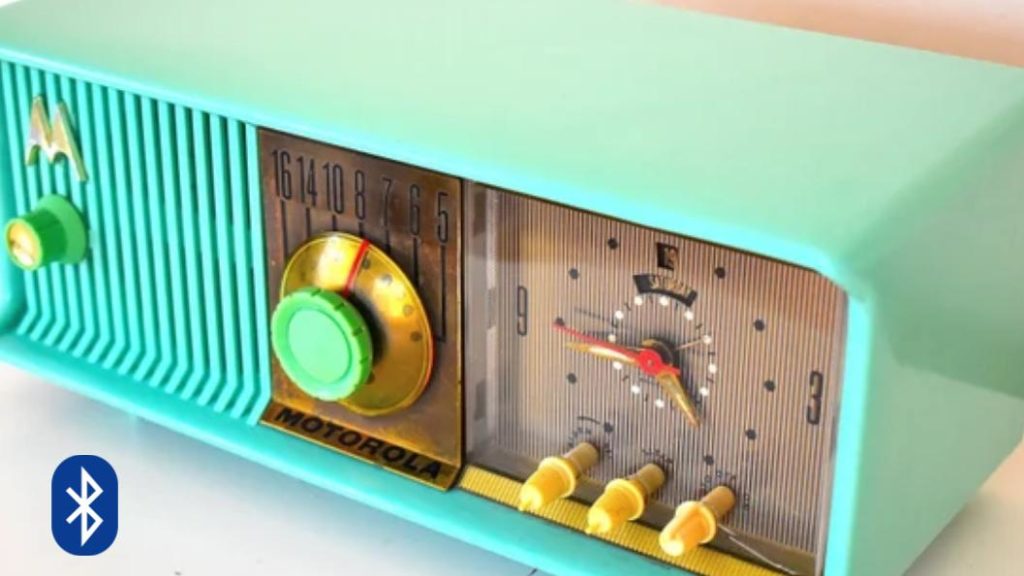 Read on for a detailed review of our picks and our buyer's guide.
Bluetooth, Aux, TF card inputs

Rechargeable with 9 hour battery

Bluetooth, Aux, TF card inputs
The Detailed Review
Greadio is a household name when it comes to manufacturing retro radios. They are known to pay close attention to every feature, from the design to the audio quality and this unit is no different.
The exterior is made from natural walnut wood which makes it aesthetically pleasing. It is small in size and can be easily carried around. Despite its small size, the sound quality is great and can produce a loud volume.
This radio is compatible with all Bluetooth enabled devices allowing you to stream your favorite music from your Phone or iPad. While connected, you can control the music from the device you're streaming from. If you're not interested in streaming music, you can still enjoy the radio feature by tuning to channels on the FM frequency. It has a remarkable battery life of 9 hours after each charge which makes it great for extended outdoor use.
PROS
Portable
Rechargeable battery with up to 9 hours of playtime
Loud volume
Connects via Bluetooth quickly
Bass enhancement system which creates well-defined bass sound
CONS
AM radio is not available
Radio dial is sensitive
User Reviews
The Greadio Vintage Bluetooth Radio is user-friendly with a rating of 4.6 out of over 1000 reviews. Users have praised the unit for its design, volume level and battery life. A number of users have commented that while the sound quality is not the greatest ever, it's better than they would have imagined. Some have complained that the control knobs are a bit too sensitive so you need to be careful with them.
The Crosley Retro Radio design is a classic and that is one of the standout features of this unit. It was built to look like the traditional cathedral style and would be great placed somewhere close to your fireplace. With its in-built Bluetooth receiver, you can stream music from any of your Bluetooth supported devices and control the way the music plays using those same devices.
You can also tune in to your favorite radio channels on either AM/FM frequencies. It has a single speaker and an external FM antenna for improved reception. It has to be plugged in before use. It serves its purpose well and can also serve as a stylish decorative piece.
PROS
Made from real wood
It has an external FM antenna
Classic style
Devices connect with Bluetooth easily
Great reception
CONS
Does not run on batteries
No audio input jack
No treble or bass adjustment
User Reviews
The Crosley radio is generally liked by users with a 4.6 rating from over 250 reviews. Users have highly commended the style of this radio. For better reception, they have advised making use of the external FM antenna. While the sound is good, some users have described it as inadequate for listening to classic rock and are also displeased that it does not have treble and bass adjustments.
The Muzen OTR is small enough to be carried everywhere. A perfect description would be to call it apple-sized. It comes in two color options; black and blue. It has the normal radio feature with which you can scan for channels on the FM frequency.
The Bluetooth connectivity is fast and stable during use. You can change the streaming music playing without having to touch your radio set. Not only can you connect via Bluetooth, but it also has two other audio input options; TF card and aux input.
With a rechargeable battery that can last for 6 hours after full charge, it's a great choice for outdoor activities. It provides great sound quality for both bass and treble. It's an aesthetic and functional unit and would make a great gift for different age brackets.
PROS
Portable
Rechargeable battery with up to 6 hours of playtime
Good sound quality and reception
Loud volume
Three audio input method
CON
Does not receive AM frequencies
Sensitive control knob
User Reviews
Users have complimented the size and volume of the Muzen OTR. They said it's a great choice for the outdoors. It has a 4.8 rating from over 175 reviews which makes it evident that it's a favorite.
This radio is handmade with real wood on the exterior which gives it a clean and beautiful finish. The control knobs and the dial glow add to the antique look of the radio making it a great decorative piece altogether.
The ClearClick Classic provides you with both Bluetooth connectivity and an aux input option for playing your music. The Bluetooth connection enables you to control the music playing using your device. AM and FM frequencies are both available on the radio so there are a lot more channels to tune into. The control knobs are exact and are generally easy to operate.
PROS
AM/FM frequencies
Made with real wood
Two audio input options
Two in-built speakers
CON
Non-rechargeable
The power button is located at the back
User Reviews
Users have praised the quality of material used to build the Clearclick radio giving it a 4.5 rating from about 250 reviews. It also has a great design which makes it aesthetically pleasing. One downside users have noted is the location of the power button. It's behind the radio which makes it difficult to place on a shelf permanently. Users also mentioned the sound quality is similar to that of radios in the '80s.
This radio is rectangular and large, a tabletop favorite. It has an antique look that can blend perfectly with your interior decoration. It's also highly functional with the AM/FM radio feature, Bluetooth connectivity, and aux input.
When streaming music via Bluetooth, you don't have to be directly beside your radio to control what gets played. Your connected device is all you need. The reception is great and you can get a lot of channels to play. When it comes to the controls, the volume control is exact and quite useful. It does not have rechargeable batteries and requires that it be plugged in during use. The Sangean radio has a single speaker source which means you listen to the sound produced in mono. While some may say stereo sound is better, it is based on your preference.
PROS
AM/FM frequencies
Two audio input option
USB port for charging smartphones
Great reception
aptX for high fidelity and low latency
CONS
The antenna must be purchased separately
It does not have rechargeable batteries
User Reviews
The Sangean radio has a 4.5 rating and users have praised it for its volume control and retro design. The radio is easy to use and the controls are straightforward. However, some users have found the lack of bass treble control inconvenient.
How We Picked the Best Retro Bluetooth Radio
A retro speaker is nice to have but if you're going to enjoy using one, there are some important factors you should consider. While compiling our list, we took note of these factors to provide you with a list of the best retro speakers.
Choosing the best retro Bluetooth radio is not an easy feat especially with the many options available. We decided to make a list of the very best and while we were at it, there were lots of products to assess. We had to come up with a screening guide that involved considering some important factors.
Usability
With radios, there should be no complexities and that's why the radios on our list can be used straight out of the box. The controls are clear and straightforward to use.
Reception
All the radios on our list, aside from being Bluetooth radios also provide you a normal radio listening experience. Some have the FM radio feature while others have the AM/FM radio feature. They all have great reception and you can tune in easily.
Audio Quality
When it comes to audio quality, you might not expect much, but the radios on our list despite the small sizes of some, still produce great sounds. The sounds are clear and well defined. They also produce loud volumes.
Connectivity
All the radios on our list can be connected to different kinds of Bluetooth enabled devices and the connection is usually fast and stable. Asides from Bluetooth, some on the list also allows you to connect with other devices using an aux input.
Size
Whether you want a palm-sized retro radio or a tabletop radio, you can find the right one for you on our list. We have included radios of different sizes.
Summary
Purchasing a Retro Bluetooth radio is a great way to relive the feeling of nostalgia. You might even want to use it as a vintage decor piece. Whatever your reason is, you need a radio that is both aesthetic and functional. This combination can be hard to find so we took it upon ourselves to do that for you.
Depending on your need and budget size, you will have your personal preference but we're sure there is one on our list that will suit you perfectly. Our overall best is the Greadio Vintage Bluetooth Radio and it would be a great choice for you.