Nothing's more frustrating than sitting down at your desk to start work and not being able to connect your mouse to laptop.
It's particularly stressful if you're trying to get ready for a critical presentation that's about to start in a couple of minutes!
In this post we walk you through a solution to this problem. We also explain why this problem occurs.
Step 1 – Is your MX Master 3 designed to connect to a Unifying Receiver?
The MX Master 3 is sold in two variants. One is designed to connect with the Unifying receiver. The other is called MX Master 3 for Business and only pairs with a Bolt receiver. In other words, it will never pair with a Unifying receiver. To find out what variant you have, look at the bottom of the mouse – what does it say there?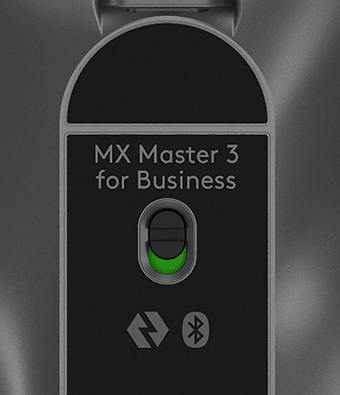 It should have the markings shown in the picture below in order to pair with the Unifying receiver. Note the Unifying logo.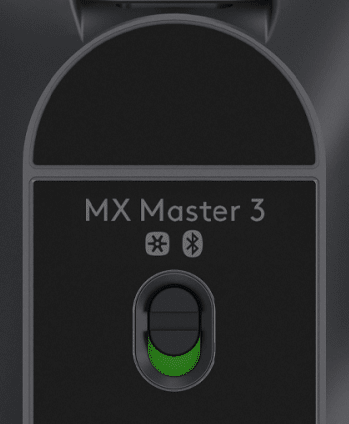 Step 2 – Is the Mouse On?
Make sure that your mouse is turned On. As well, make sure that the mouse is charged. If you are still unable to connect go to the next step.
Step 3 – Reconnect the MX Master 3 to Unifying Receiver
A common reason for this problem is that the MX Master is connected to the PC over a Bluetooth connection.
MX Master supports two distinct wireless connectivity methods – Bluetooth and Logitech's proprietary 2.4 GHz protocol
When connected over Bluetooth, the mouse doesn't automatically switch over to a Unifying receiver if its plugged in.
The steps listed below will help you disconnect and then reconnect.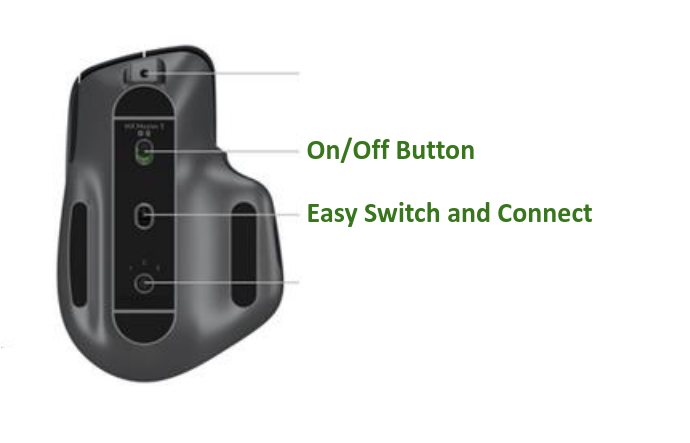 Unplug or take the Unifying receiver out of the USB port
Remove the Unifying receiver from installed devices (to do this in Windows go to Start > Settings > Bluetooth & devices)
Alternatively, remove receiver using the device manager
Press and hold the Easy-Switch button for three seconds. This puts the mouse in discoverable mode. Your computer can now see the mouse. The LED will then start blinking quickly
Next you have to insert the Unifying receiver into a spare USB port
In Logitech Options, select Add devices > Setup Unifying device, and follow the instructions
The MX Master should now pair with the Unifying receiver and connect to the PC
Summary
In this post we have walked you through a couple of solutions to the problem of not being able to connect the MX Master 3 to a Unifying receiver.