The MX Master 3 is a very popular mouse product from Logitech. There are two variants of this product. One is MX Master 3 (sometimes labeled "Advanced") version and the other is MX Master 3 for Business.
A quick look at the main differences between the two:
Now let's get into the details
Wireless Connectivity
The MX Master is a wireless mouse. It connects to a laptop or PC using either a receiver/ dongle or directly using Bluetooth Low Energy.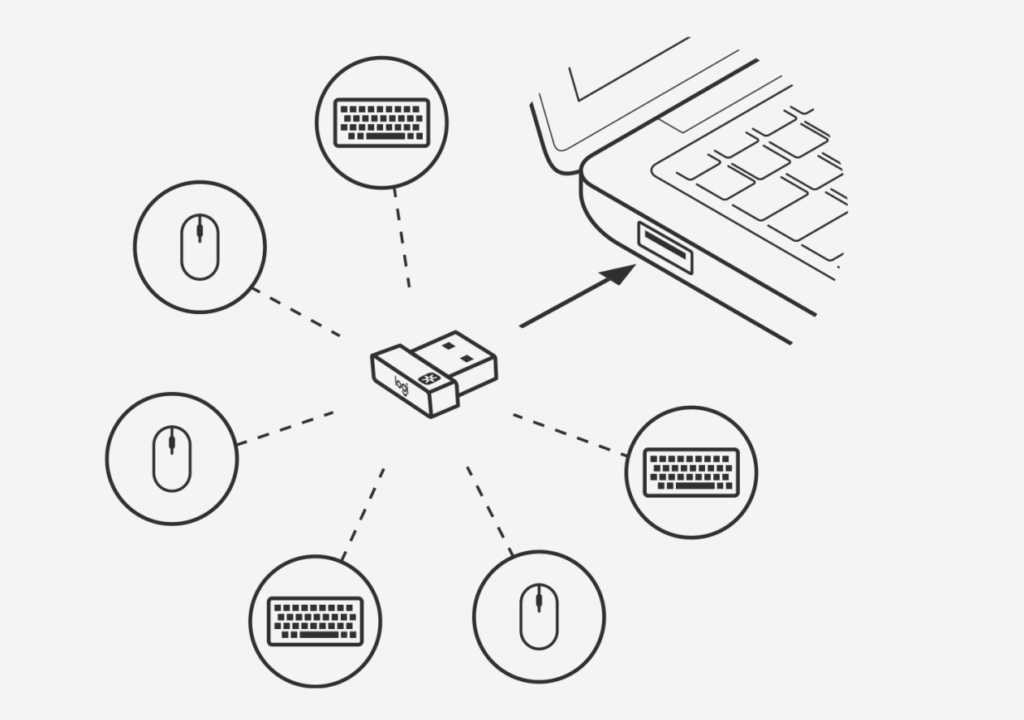 What's the difference between MX Master 3 for Business and MX Master 3?
The MX Master 3 uses the Unifying Receiver dongle while the MX Master 3 for Business uses the Bolt dongle
We have explained the differences between the two technologies here. One important thing to emphasize here is that the two technologies are not compatible.
In other words, MX Master 3 Advanced cannot be used with a Bolt dongle.
Similarly the MX Master 3 for Business cannot be used with a Unifying receiver.
They are two incompatible families of products.

The good news is that if you lose the receiver, you can use a direct Bluetooth connection to your laptop or get a replacement receiver.
In general, a dedicated dongle connection is faster and more versatile so we recommend replacing your receiver.
Can the MX Master 3 be used Wired?
No, all MX Master products including 2s, 3 and 3s are wireless and cannot be used wired. A USB cable is provided with the products but that's for charging purposes only.
Device Compatibility
If you have a keyboard like the MX Keys Mini that is compatible with the Logi Bolt receiver family then it would make sense to also buy the Bolt-compatible MX Master 3 for Business.
Similarly if you have a keyboard like the MX Keys that works in the Unifying system, then we recommend buying the MX Master 3.
Security
Devices with Logi Bolt connectivity are very secure. They have Security Mode 1, Security Level 4 Federal Information Processing Standards (FIPS) Mode. IT administrators can remotely deploy and easily manage Logi Bolt Device Firmware Updates (DFU) and also Logitech's user workflow and productivity software (Logitech Options).
The MX Master 3 for business is therefore better suited for a corporate office environment where security is important.
Warranty
The other difference between the two versions of the MX Master 3 is that the business Version comes with 2 Year Warranty and the other one with a 1 Year Warranty. Needless to say 2 is better than 1!
Summary
In this post we have discussed the differences between MX Master 3 Advanced and MX Master 3 for business. We suggest picking the product that's best suited to
Your operating environment. If you're in a secure office environment you might have to use MX Master 3 for Business as it is less vulnerable to security issues
Other devices you currently use. If all of your other devices are Unifying, make sure you pick the MX Master 3.