As many Helium distributors now have new miners in stock with fast shipping, people are no longer able to sell their miners at a premium. eBay is now a great place to get a deal on a used miner. You can get pretty much any miner you want on there and it's a good way to get into mining at an affordable price point.
In this post we walk you through all the things to look out for when buying a second hand Helium miner.
Which used Miner to buy?
You can check our list of the top Helium miners. We've also written about the miners we use, common problems and how to resolve them.
Does the miner meet your needs? Here are a list of things to make sure you review before a purchase:
Helium miners are designed to operate in specific regions of the world. A miner that's built to work in the US/Canada will not work in Europe. Make sure you get a miner with the correct frequency range for your region. The picture below shows the region indicated in the listing title
Most miners are designed for indoor use. If you are planning to deploy your miner outdoors make sure you get an outdoor miner and not an indoor one.
Does the miner include a high gain antenna? In many situations your HNT earnings will benefit from one
Check the seller's history
The first question is – does the seller have a history of selling on eBay? Or is this a new account that they've set up recently to sell some miners. If they've been around for a while, what's their feedback history?
Return Policy
It's also important to understand the seller's return policy – do they accept returns? If not then it's an important consideration because you will not be able to return the miner (if it doesn't work, for instance) and get a refund.

How "Used" is the miner?
Many people are selling miners that they purchased and paid for a year ago. They only just received it, opened the box, studied their location and expected earnings. Then realized that it doesn't make sense to set it up. In other words, it's just not worth mining Helium considering their location. They then decide to put it up on eBay.
If on the other hand the miner has been in use for a year, there are many considerations particularly around wear and tear of the RF input/output connector. If it has been subject to heavy use (in particular has the owner been experimenting with different antennas, placement, etc.?) and the product picture shows this, look for another miner.
Does the miner belong to the seller?
You have to make sure that the miner actually belongs to the seller. When a miner is sold, the seller has to transfer the miner using the process outlined in this post. If the miner doesn't belong to the seller, then you will receive a miner with no way to transfer ownership to you. This means you will not be able to set it up with your wallet or earn any HNT.
Please note that the hotspot manufacturer cannot unlock the miner or do anything to transfer ownership from one person to another.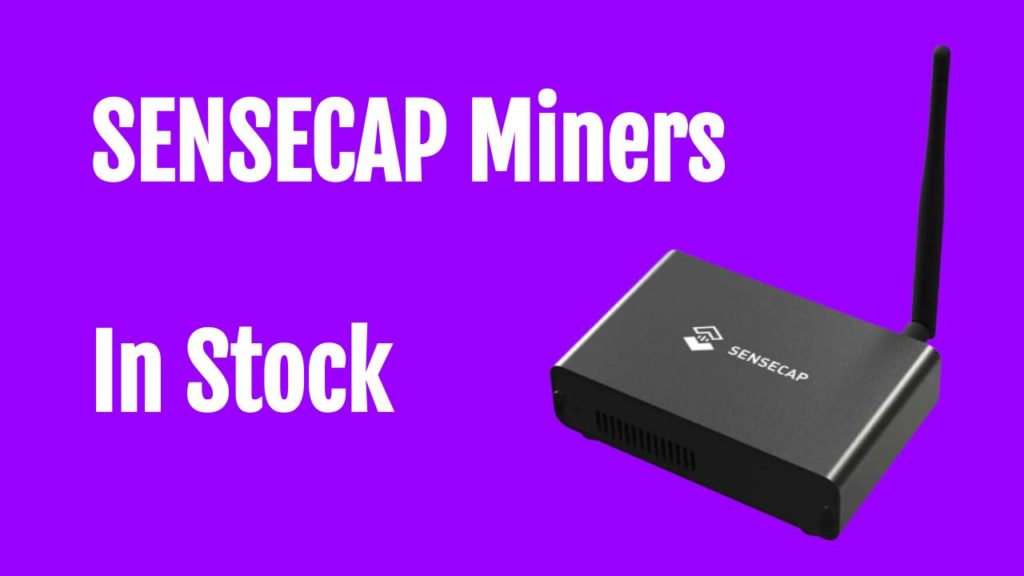 Has the miner ever been set up on the network?
Has the current owner of the miner asserted a location and added the miner to the wallet? If they don't know the answer to this question, then don't buy it!
If they have set it up, ask for the miner name. You will need to ensure that they are able to transfer the hotspot to your wallet after you receive it.
Is the miner on the Helium Deny list?
Some Helium miners like this one have been reported and added to the Helium deny list. While they are no longer making any HNT, there's no mention on Helium explorer that the hotspot is on the deny list.
Also, there's nothing stopping the owner from selling it used. This is another reason to ask the seller for the name of the miner. Search online for the miner's name to see if there are any red flags.
What price to pay?
A brand new Helium miner costs around $500 on average. When buying a used Helium miner we don't recommend buying it for more than that.
What's the delivery time?
The number of miners coming online have been increasing rapidly. In February of 2021 there were less than 20,000 miners online and now there are over 650,000. Helium rewards are shared across miners and with this growth, earnings per miner are going down with time. It makes more sense to buy a used miner with quick delivery times.
Some sellers have longer than normal handling times. As well, delivery times can be longer if the seller is not in the same country as the buyer.
Dialog with the seller
For an expensive purchase like a Helium miner, it makes perfect sense to ask the seller questions like:
How long have they owned the miner?
Are there any issues they are aware of – hardware or otherwise?
Why are they selling?
The responses you get from the seller will provide you with insight and a good feeling of whether you should do business with them or not.
Summary
In the spring and early summer of 2021 when Helium was taking off, miner manufactures were challenged to meet the incredible demand for hardware. This was made worse by supply chain shortages and other issues.
At the time, miners on eBay were selling for around $8000. Now it's possible to get a used Helium miner for less than a new one. In this post we have listed some of the main things to watch for when buying a used miner.
We hope you enjoy your journey mining Helium!