Nebra is a UK-based company that makes a number of products for IoT and LoRa. Getting into Helium is a natural evolution for a company that makes products for LoRa especially those based on Raspberry Pi and Arduino.
Nebra makes two versions of their Helium miner – an indoor and outdoor version. Let's take a closer look at the Indoor Miner.
Helium Miners
Helium miners are based on Raspberry Pi single board computers and LoRa concentrator modules. What sets one apart from another is:
Timely delivery – how fast can they deliver product?
Customer service – how fast do they respond to customer issues?
Hardware build quality – is the miner built with quality components?
Embedded firmware and software – is this verified prior to release and how buggy is it?
The First Two Batches of Nebra Miners
In late spring and early summer of 2021 Nebra started shipping their first batch of Helium miners. It has been a bumpy ride for them as for most companies ramping up to meet customer demand for hotspots. A global supply chain shortage has impacted almost every hardware company on the planet and Nebra has not been spared.
Many people who ordered their miners in Winter of 2020 started receiving their miners in the Summer. We received our miners ordered in March in September and October 2021. It doesn't appear that Batches 4 and 5 have shipped out at the time of writing.
Internal Construction
It's relatively easy to take the lid off the Nebra miner – no tools required. Looking inside you can see a number of circuit boards and dongles. The green one on the top is the Raspberry Pi compute module. It looks and feels very much like a Rev 1 design.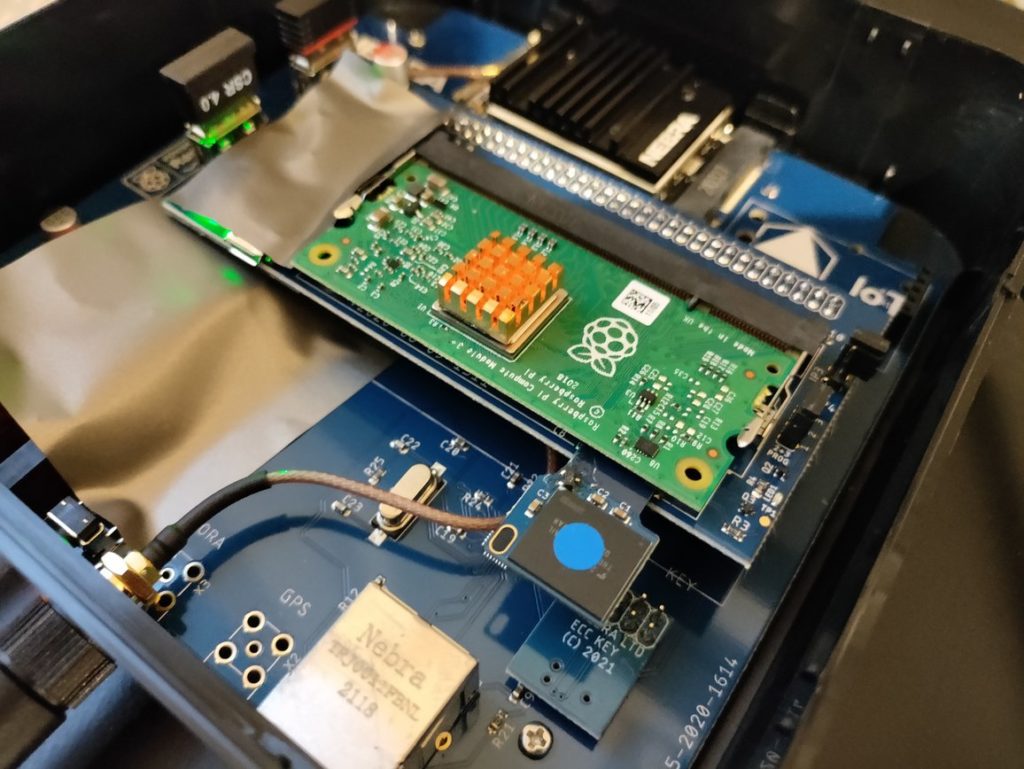 This is a Lite variant of the Raspberry Pi module without eMMC Flash memory soldered on to it. Instead there's a removable eMMC card inserted into the SD card slot. There's a lot of duct tape used in the miner likely to keep the boards in place.
In fact if you contact support with an issue, one of the first things they ask you to do is to take the lid off and re-seat both the compute module and the LoRa concentrator.
Connectivity options for the miner include 10/100 Ethernet and 2.4 GHz 802.11n Wi-Fi. The lack of 5 GHz Wi-Fi puts the Nebra miner at a disadvantage relative to other miners. In many environments such as condo buildings there's a lot of 2.4 GHz Wi-Fi activity that can limit mining performance due to RF interference. In situations like this switching to 5 GHz allows for reliable and faster connectivity.
We recommend using Ethernet connectivity wherever possible – either plug directly into the router or use a Powerline Adapter kit.
Firmware Updates
The firmware that runs on Helium miners is updated remotely by the hotspot vendors. Unfortunately there was one update in particular in early December 2021 that bricked a number of Nebra miners. If you have a Nebra miner with no green light, that's a sign that your miner is facing the same issue.
Recommended Accessories
If you are deploying a miner at someone else's home, we recommend getting one of these Amazon smart plugs.
Many times my Nebra miner has gone offline and I've had to reset it by powering it Off and On. The ability to do this remotely and using my smart phone has saved me a lot of time.
If you are using an antenna that you plan on mounting outdoors then we recommend the use of a lightning arrestor to prevent frying the LoRa concentrator module.
User Experience
Overall I give the user experience a 6 out of 10. The main issue I have with this miner is the same that I have with other miners. Very little information (documented or otherwise) when an issue is encountered.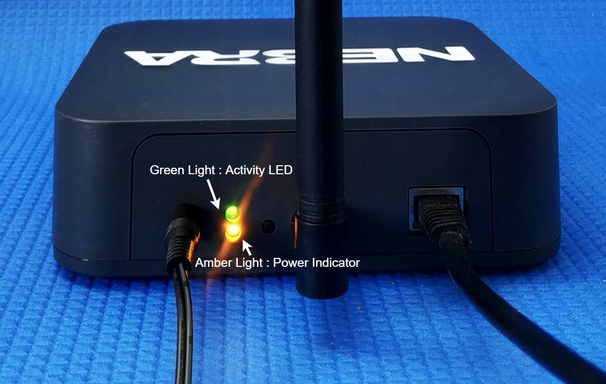 For instance the LEDs on the panel blink in inconsistent ways and don't really give any information on the issue. The activity LED on most of my Nebra miners are now either solid green or blink eight times followed by the LED going off. This pattern repeats and sometimes it turns off entirely. When this happens the miner goes offline as well. This happens even though it's connected via Ethernet and I have no idea why.
On a positive note, Nebra has been steadily improving their product documentation. They even have an open source design which no other vendor has.
Customer Support
I've always been able to get a response from Nebra's customer support after reporting any issue with my miners. It does take a while for them to get back though. My first issue with miner on-boarding took a week to resolve. Nebra also resolved my issue with the eMMc card by sending out a new one for a miner that stopped working. This issue took about 4 weeks to resolve. These lengthy offline time intervals are not good at all as when it comes to mining… Time is HNT.
Where to buy a Nebra Miner
Nebra is currently out of stock on miners. They are in the process of shipping out batches four and five and are not taking any new orders. In the meantime you can buy an indoor miner or an outdoor miner on eBay. Here's a list below:
Summary
The team at Nebra have produced a reasonably well performing Rev 1 product. It's a good design with some issues and shortcomings as discussed in this review – for instance the lack of 5 GHz Wi-Fi connectivity and the product's usability. We hope that Nebra will resolve these issues with new releases.
Positive aspects are that Nebra has open sourced their design and they provide reasonably good and reliable customer support. As well, Nebra is one of the few companies that has an outdoor-ready miner.