The F710 is a popular and cost-effective wireless game controller – also known as gamepad. It was launched in 2011. The build quality is solid and it's still used by many gamers – more than a decade later!
The F710 uses a small black colored USB dongle that plugs into your laptop or PC. It needs this to connect. The dongle is tiny. Many users will dispose or recycle an old PC and forget that the dongle was plugged into the USB port.
What happens when you lose the dongle?
Can you still use the F710?
In this post we answer these questions and more. Without further ado, let's get into it.
Can I use the F710 without the USB dongle?
No, the F710 cannot be used without it.
The dongle includes a wireless transmitter and receiver that communicates with the controller and is mandatory for operation.
Although the dongle looks like a nano receiver it is not the same as it facilitates communication in both directions – to and from the controller.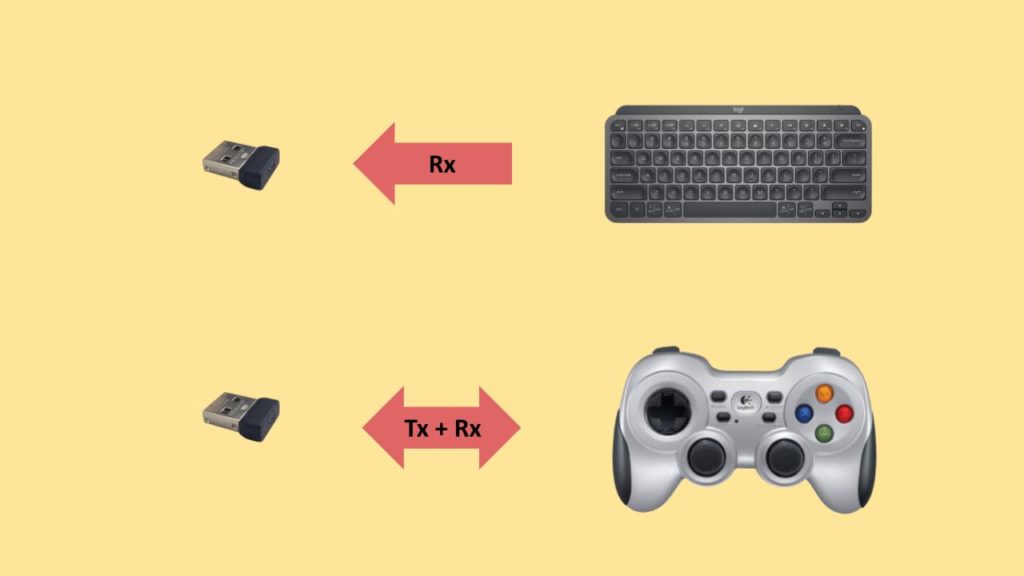 A conventional nano receiver only accepts signals from a keyboard (or mouse). It does not transmit information bearing signals to the keyboard.
F710 Replacement Dongle
The F710 dongle can be replaced with another one from Amazon.
You will also need to download the Connect Utility software as the dongle will not automatically connect to the gamepad.
Does the F710 use a Bluetooth dongle?
The F710 is not Bluetooth. Instead it uses a proprietary 2.4 GHz wireless technology designed by Logitech. It is optimized for game controllers.
Can the F710 be used in Wired Mode?
No, the F710 does not operate in wired mode. It is a wireless-only product.
Summary
If you have lost or misplaced the USB dongle for F710 you will need to purchase a replacement part. The product was introduced over 10 years ago and it's likely that driver support will not continue for longer. For instance there is no support for Windows 11. We therefore recommend buying another game controller.