Logitech M185 is a popular wireless mouse from Logitech. We purchased this mouse as a combo with the K270 Keyboard from Amazon. It works quite well – connects instantly and reliably. The mouse and keyboard connect wirelessly to laptop or PC using a small USB dongle or receiver.
What happens if you lose the USB dongle ?
This is a common problem faced by many and the question is whether we can find a replacement for the lost USB receiver dongle.
Here is a comprehensive post on what to do If you have lost the USB receiver for any Logitech mouse
Let's delve a little deeper to understand what kind of USB dongle you need.
Take a close look at your M185 and K270 – do they have an orange asterisk marking anywhere? If so, then this indicates that it is part of the Unifying family of products. For example here is the orange marking on a sticker under a K400 keyboard.

As it turns out the M185 and K270 were made in 2 different types. One type works with the Unifying Receiver dongle shown below.
If your M185 mouse has the orange logo then you can purchase a Unifying Receiver, download the software from the Logitech website and you should be up and running in no time.
The keyboard / mouse combination we purchased uses a nano receiver with no markings. This is also called a non-unifying receiver. It is not compatible with unifying receivers.
Despite this, I wanted to try connecting the mouse and keyboard to a unifying receiver that I have. So I downloaded the unifying receiver software.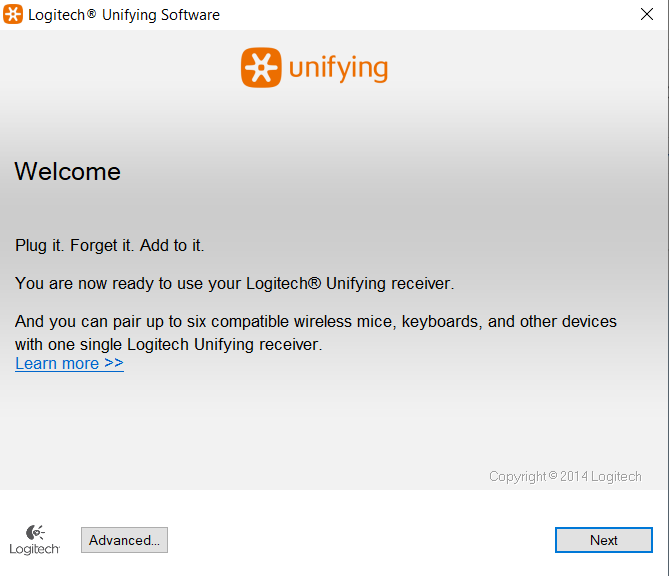 At the next step, the unifying receiver would not connect to the keyboard or mouse.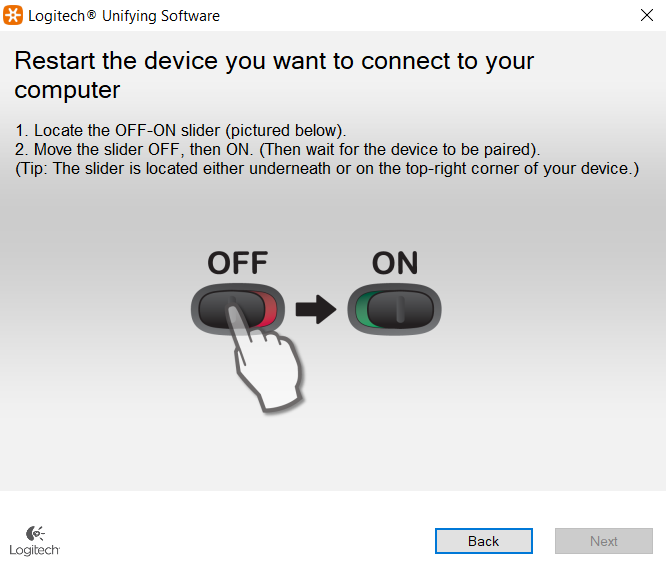 This shows that a keyboard or mouse that does not have a unifying logo will not connect to the Unifying receiver.
Frequently Asked Questions
Is Logitech M185 Bluetooth?
No, the M185 does not use Bluetooth technology. It's a wireless mouse that needs a Logitech dongle to connect to a PC.
Summary
If you lose the receiver for your M185 mouse there are two scenarios: