Helium is the largest active decentralized IoT network today. There are nearly 300,000 hotspots worldwide and the number continues to increase every day.
The Helium network is also getting more robust and reliable as network owners are incentivized to maintain and improve their network by getting compensated with crypto.
Before diving into the details, let's take a quick look at all the devices to date that use the Helium network. Most of the Helium-related products are sensors or sensor-based solutions that transfer or utilize small amounts of data passed over the network. For instance a sensor might monitor air quality or temperature. This data is transmitted to a Helium hotspot and then across the Helium network.
Abeeway Geolocation module
Adeunis Field Test Device
Airica
Airly
Aqua-Scope Technologies
Awair
Beiselen Digital Radar System
Boat Officer Blue
Bosch
Comtac
Decentlab
Develiot
Digital Matter
Dragino
IMST
IOTSENS
izinto
Laird
mcf88
MClimate
Milesight
MOKO Smart
netvox
nwave
Origo
Seeed
Sensedge
Tektelic
Tekzitel
The Things Network
All of these devices utilize the LoRaWAN technology for connectivity. This is at the heart of the Helium network.
Product Details
Abeeway Geolocation Module and Trackers
Abeeway makes a range of products. The Abeeway Geolocation Module is a multi-technology fused location LPWAN module. It is a platform for the development of a wide range of IoT tracking solutions. Abeeway also makes a range of tracker products – industrial, compact and micro. These trackers connect with Helium hotpots wherever in the world they might be. They are designed to be robust and with excellent battery life.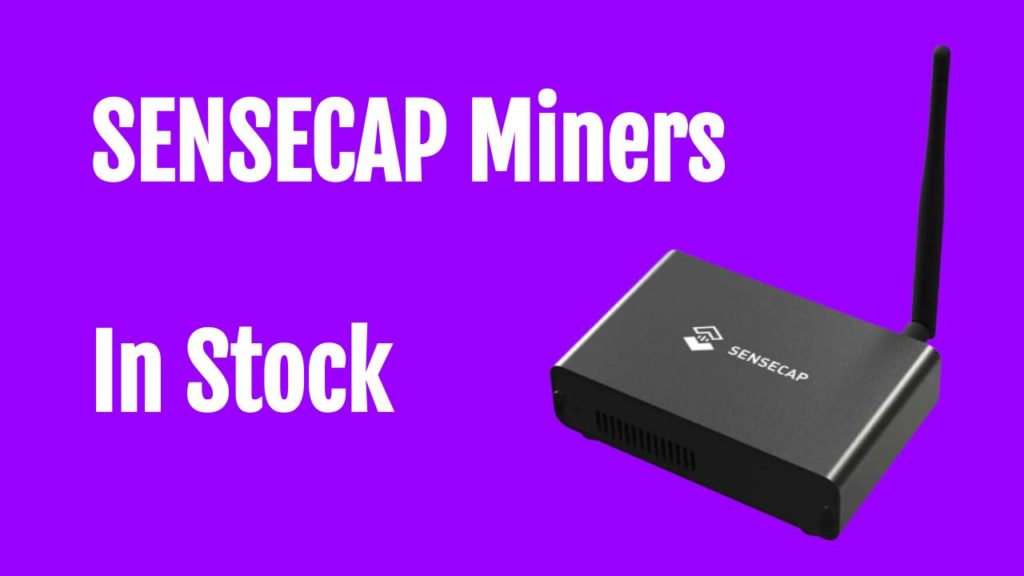 Adeunis Field Test Device
The Adeunis is a network testing device for LoRA network. It enables immediate viewing of network coverage data to include RF power and received signal strength. It also enables geolocation of measurement points to enable a coverage map.
Airica
Airica monitors indoor air quality and building utilization – for better health, performance and well-being.
Airly
Airly makes an air quality monitoring sensor that monitors CO, NO2, O3, SO2 – key gas pollutants.
Aqua-Scope Technologies
Aqua-Scope makes a Waterproof Flood Sensor and Retrofittable Motor Actuator to operate Ball Valves.
The Water Contact Sensor is placed on critical positions within the home and will detect even smallest drops of water thanks to the capillary effect (water is soaked
into the colored sensor channel). Detected water results in an alarm sent to a central gateway using LoRaWAN wireless protocol on the Helium network.
The Ball Valve Servo is a motor to retrofit existing and installed ball valves into smart water controlling devices.
Awair
Awair makes air quality monitoring systems. The device can monitor temperature, humidity, CO2, TVOCs and PM2.5.
Beiselen Digital Radar System
The Beiselen DigiSilo is a compact distance measurement device and presence detector that consists of low power, high precision, pulsed short-range radar sensor. The device can measure a range from 50 cm to 7 meters. The radar product is designed for agricultural silo monitoring.
Boat officer Blue
BoatOfficer Blue allows you to monitor your boat remotely. It facilitates measurement of parameters such as position, battery voltage and temperature. Events like water ingress detection trigger an immediate push notification to the app on your phone.
Bosch
Bosch makes a parking lot sensor to detect parking space occupancy.
Comtac
The LPN-TD1 is a tracker designed for indoor or outdoor position location. It utilizes the LoRaWAN network for communication and GPS or Wi-Fi for determining location. The device is extremely power efficient with the ability to work for one and a half years without having to charge the battery.
Decentlab
Decentlab makes a number of sensors – everything from carbon dioxide monitoring, Pressure / Liquid Level and Temperature Sensor, Soil/moisture sensors, analog potentiometer sensors and more.
Develiot
Develiot makes a remote water meter reader that senses and transmits water consumption data in real-time remotely via the Helium network. They also make an urban air quality monitoring station that measures key air quality indicators and environmental parameters, mapping pollution in real-time.
Digital Matter
Digital Matter makes ultra-rugged, long-life battery-powered GPS asset tracking devices.
Dragino
Dragino makes temperature and humidity sensors, door sensors, water leak sensors, GPS trackers and more. They also make RS485 to LoRaWAN converters.
IMST
IMST makes a Wireless M-Bus Range Extender, a compact and cost-effective device that collects wireless M-Bus messages from utility meters and sends them across the Helium network.
IOTSens
IOTSens makes a Sound Level Meter used to monitor noise levels due to its integrated microphone. It can analyze the surrounding ambient sound. It can analyze the surrounding ambient sound A-weighted, in the audible frequency spectrum for the human ear, showing the collected data in dBA.
IOTsens also makes an air quality meter. This is a device with a set of environmental sensors capable of collecting different variables to evaluate the conditions of the air that surrounds it. This device measures the concentration of CO, SO2, NO2, O3, NO, H2S, CO2, the particles suspended in the air (PM2.5 and PM10) and TVOC.
Their third product is an Optical Distance Monitor with integrated LIDAR sensor. It works with TOF technology for real data collection on the filling level. This is an optimal tool in waste management and liquid level detection in tanks among other applications.
izinto
izinto makes a powerful multi-I/O edge computing controller that's built on the Helium network. The top-hat rail mounted device features eight analog / RTD / digital inputs, four digital outputs as well as industry-standard bus interfaces including CAN and Modbus.
Laird
Laird makes Integrated Temperature, Humidity Sensors. This is an IP67 rated sensor.
mcf88
mcf88 makes a number of sensors including Indoor environmental VOC & LUX & CO2, outdoor sensor, wireless actuators, energy meters and more.
Mclimate
Mclimate makes a smart thermostatic radiator valve. It controls residential and commercial hot water radiators, measures temperature and humidity and the user can adjust the target temperature by the LEDs screen and rotating the exterior of the device. Mclimate also makes water valves, and sensors for flood, Humidity and temperature and Air Quality.
Milesight
Milesight makes Sensors for Ambience Monitoring, Temperature & Humidity, Carbon Dioxide and Ultrasonic Distance. Data from these sensors is transferred over the Helium network.
MOKO Smart
Moko makes ultra-low power consumption, indoor & outdoor trackers. This product helps optimize logistics processes, asset management, warehouse and inventory scenarios, outdoor tracking, theft protection and much more.
Moko also makes a Bluetooth Low Energy gateway that integrates LoRa and Bluetooth wireless communication. It scans BLE Beacons and sends this data across the Helium network so as to facilitate environmental monitoring and indoor positioning.
Netvox
Netvox makes sensors for windows, light, water leaks, temperature and humidity, carbon dioxide and more.
nwave
nwave makes a Smart Parking Sensor. This product has high detection accuracy at 99.7%, fast detection time at 3-5 seconds. Furthermore it is low profile – 20mm, has a long battery life of 10 years at 20 parking sessions a day and vehicle counting capabilities.
Origo
Origo makes a Helium connected smartwatch. Features include
Connectivity via Helium network
GNSS + Bluetooth (optional) positioning
Daily activity tracking:Heart rate, step and sleep monitor.
SOS for cloud platform management
Origo also makes a smart badge that can be tracked. It uses both GNSS and Bluetooth for external and internal position location, respectively.
seeed
seeed makes sensors for wireless soil moisture and temperature, air temperature and humidity, wireless light intensity and barometric pressure.
Sensedge
Sensedge makes Indoor air quality sensors and microclimate sensors for harsh environments.
Tektelic
Tektelic makes all-in-one smart room sensors. Capabilities include Motion Detection, Temperature, Humidity, Accelerometer, Light Detection, On/Off External Contact. The battery life is 10 years as it's very energy efficient.
Tekzitel
Tekzitel makes Tekzipark – a battery powered smart parking sensor to provide occupancy status updates of parking spots. These updates are transmitted over Helium to your cloud environment. This product uses radar technology to detect vehicle presence thereby providing a high degree of certainty of vehicle presence/absence.
The Things Network
The Things Network makes a Things Node – a device to start prototyping your ideas without having to deal with breadboards, wires and sensors. It runs off 3 x AAA batteries. The following sensors are included in the node:
accelerometer
battery
button
humidity
light
temperature
The Things Network also makes The Things Uno. This device is based on the Arduino Leonardo with an added Microchip LoRaWAN module.
Advantages of using the Helium Network
Cost
Helium provides a global IoT network of hotspots. Being a part of the Helium system means you can collect and transfer data from helium devices anywhere in the world. For instance you can make air quality measurements anywhere your sensors are deployed. Previously the only option was to use cellular infrastructure like 3G or 4G.
One big advantage is cost. Every 24 bytes sent on the Helium network costs 1 Data credit = $0.00001. On an LTE network, 24 bytes costs $0.000072. So the cellular network is seven times as expensive. Also unlike traditional wireless networks, the Helium Network has no annual fee and you only pay for data you use. Finally with cellular you have to get a different plan depending on the country you're in and that can complicate things. Helium is global so your data credits apply anywhere in the world.
Disadvantages of using the Helium Network
Coverage Gaps
The Helium network is growing fast. We should exceed 300,000 hotspots soon. However there are major gaps in coverage. Take a look at the USA for instance. There's a high concentration of miners (indicated by the green colored regions) in major metropolitan areas like San Francisco for instance and very spotty coverage in many states – for example Wyoming, Idaho, Nevada and Utah.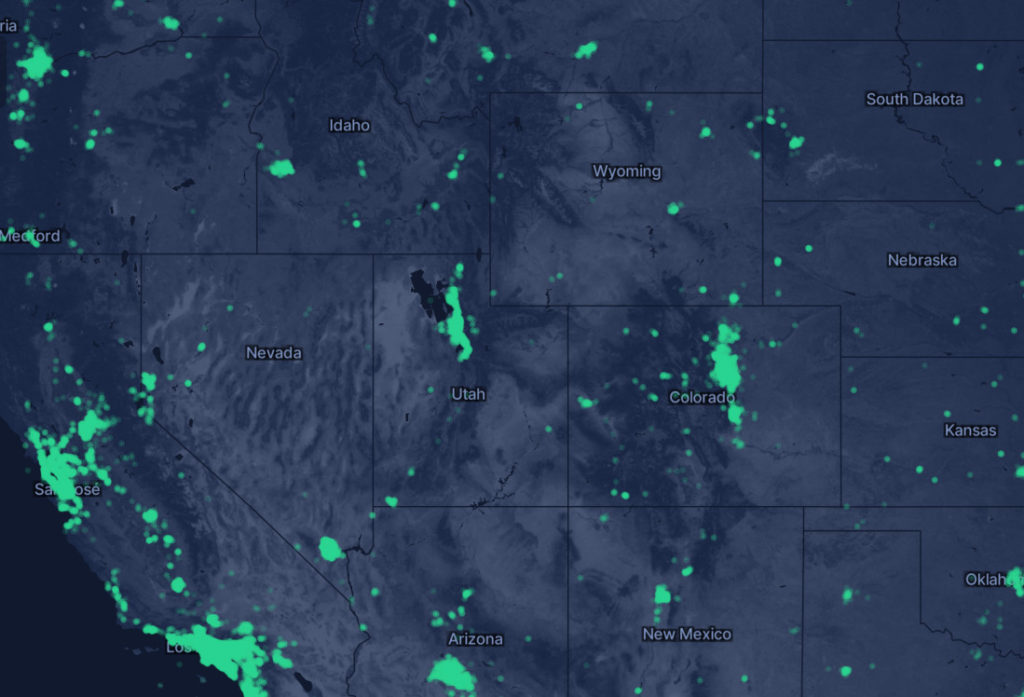 As the HNT rewards associated with coverage go down, there will be fewer and fewer incentives for people to add and maintain hotspots in the future. As a result, these major coverage holes could go unfilled. That means you will not be able to use sensors in these locations. You will also not be able to track a lost motorcycle or lost pet using Helium trackers in these areas.
The two things that will change things is if either
the price of Helium continues to appreciate to offset the reduction in rewards or
network use increases significantly as miners are compensated for transferring data.
Network Stability
At the present time the network is very unstable. It's early days for many hotspot manufacturers and device operation is as yet unreliable. Often times I find my miner goes offline despite having a reliable Ethernet link at the back end. This might be fine in areas with high miner concentration like New York City, where if one miner goes down there are others that can pick up the job of transferring data. But it doesn't work well in areas where there's only one miner across a large geographic area.
Summary
The Helium network is growing rapidly as are the number of devices that are being designed to operate on it. In this post we have provided a list of devices. This is the first global IoT network of its kind and all signs are pointing to future growth. Developing for this network is not without risk and in this post we have also provided some pros and cons of investing in it.