Helium Crypto mining in Australia started around May of 2021 – a little later than North America. However the network is growing very fast and at the time of writing, there are over 5000 miners in Australia.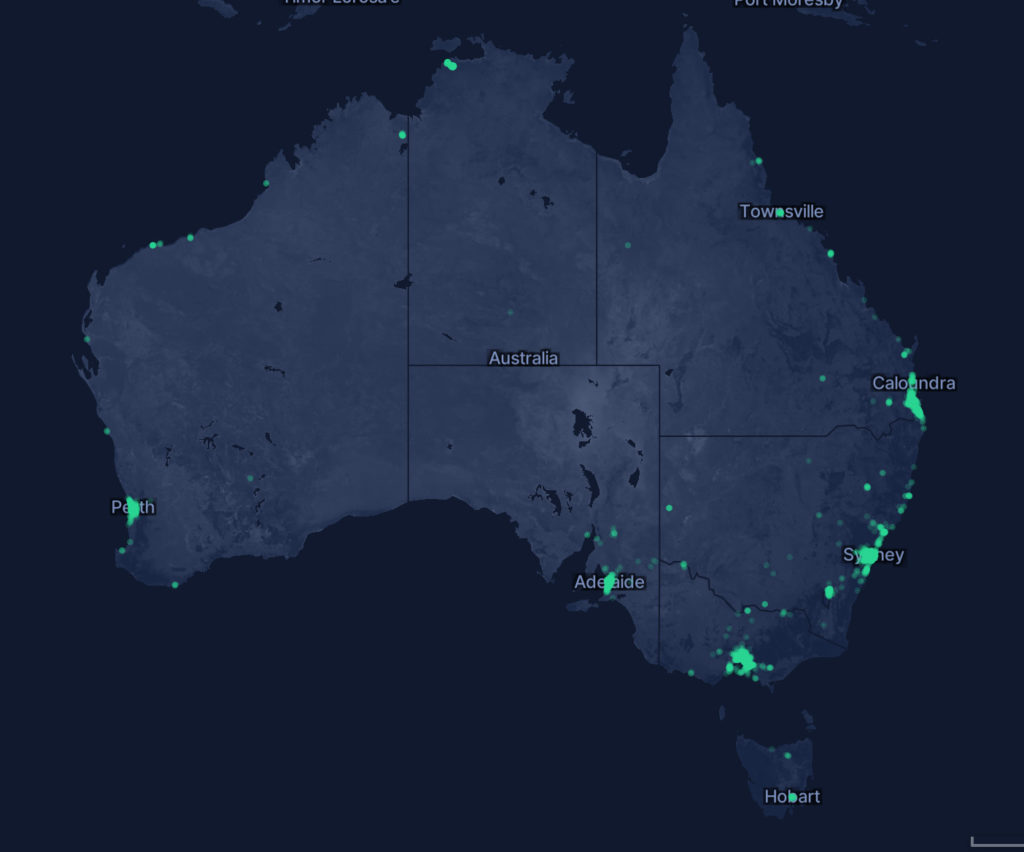 As can be seen in the picture above taken from Helium Explorer, the majority of Helium miners are concentrated around the big cities of Sydney, Perth, Adelaide and others. There's a lot of area to be covered in the large country of Australia and as a result a lot of opportunity.
Typical applications for the Helium network in Australia are farming, asset tracking and more.
Best Helium Miners for Australia
Let's take a look at some of the best Helium miners for use in Australia
This is the updated Nebra Miner. We have a number of units of the first generation of Helium miners. After resolving some initial technical issues they now work quite reliably.
Some of the main features of this miner are:
High performance Single Board Computer (SBC) for faster processing
Improved Bluetooth and Wi-Fi (there's now an external Wi-Fi antenna for better and more reliable connectivity)
Improved storage – industrial grade high endurance eMMc. This is a major improvement over the first generation product that had issues with the internal eMMc storage and needed replacement.
The Rak v2 miner is made by RAKwireless. Rak has built and shipped over 150,000 miners. In fact they were the creators of the original first generation Helium miner sold by Helium. RAK also makes some of the best antennas in the industry. We have a couple of RAK miners and they are solid performers delivering reliably and consistently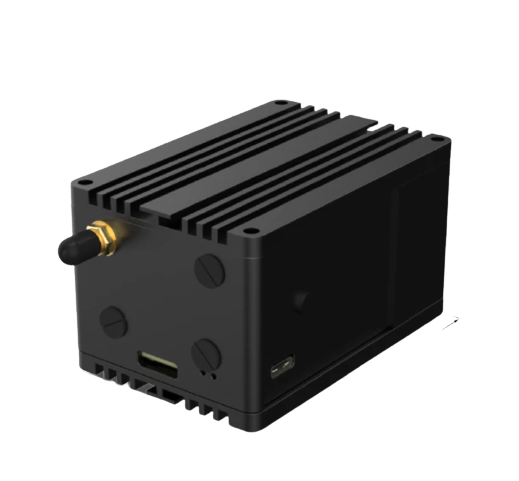 The Rak v2 has a rugged aluminum enclosure featuring excellent build quality.
Unique Features
Compact and rugged
Reliable performance
The SenseCAP Helium miner is our top Helium miner pick for 2022. It is very popular among the Helium community.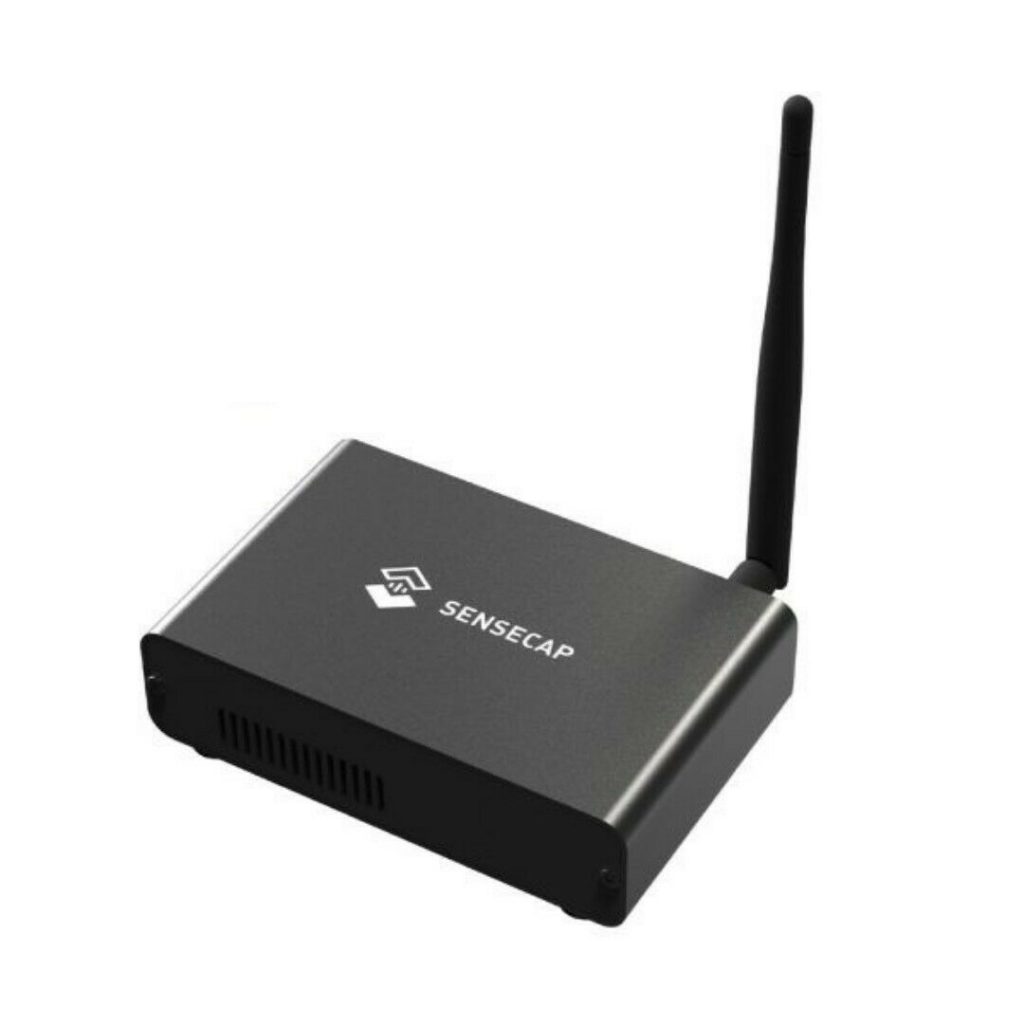 We also did a review of this miner against the Bobcat miner and it excels on many fronts. Here are some of the most important features:
Includes a cooling fan that keeps the electronics from overheating (useful if you're placing your miner close to a window in direct sunlight)
Built-in mechanism for remote diagnosis – this is very important if you're deploying a fleet of miners across a region or country
Supports both 2.4 GHz and 5 GHz Wi-Fi
Helium Miner Frequency
Helium Miners communicate with one another and with IoT sensors over specific radio frequencies. These frequencies depend on where the miner is located.
Miners in Australia for instance, use different frequencies from miners in the USA.
However miners designated US915 or AU915 and made by Nebra, RAK v2 and SenseCAP will work in both countries. When the location is asserted in the Helium app, the miners will switch to the frequency plan for that location.
A miner designed for the EU868 band or CN470 band will not work in Australia as they are designed to operate in a different band.
Helium miners in Australia
To get a sense of the state of Helium mining in Australian cities let's take a look at the most populous one – Sydney.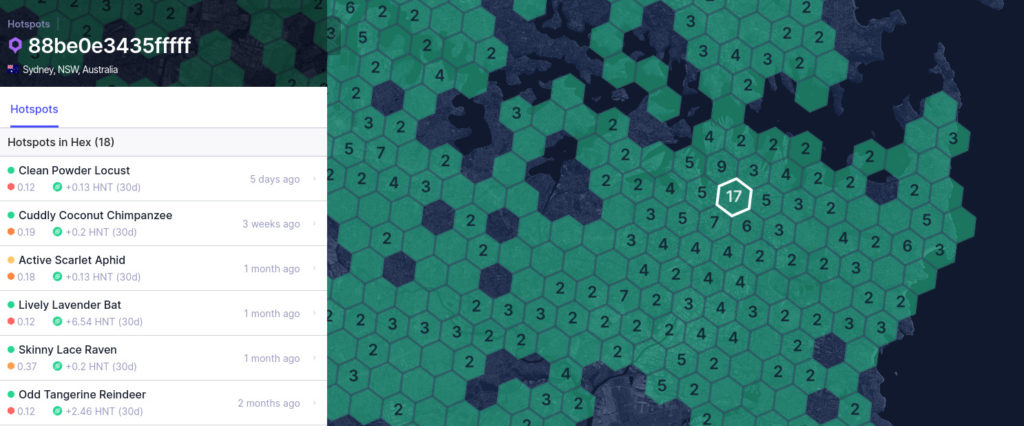 The most dense Hex has 17 hotspots. Compare that with miners in Toronto, Canada where densest hotspot has 42 miners. With the relatively sparse miner population, there's significant opportunity to mine Helium in Australia for above average earnings.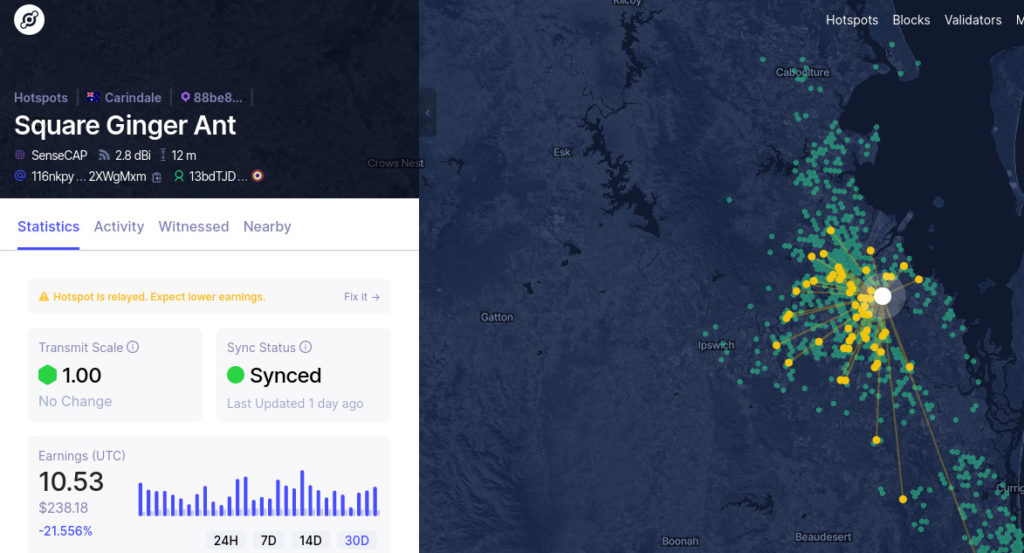 The above miner in Brisbane for instance earned over 10 HNT in the past month. That's about three times the global average.
Change in Australia Helium Frequency Band
Recently there has been a fairly big technical change in the Helium network. This has to do with what frequencies the network operates on. At the present time, the Helium network in Australia operates in the AU915 band and in the not too distant future it will operate in the AS923-1 band. In this post we explain the differences between AU915 and AS923-1 and what it means for Helium and you.
AU915 vs US915 – What's the difference?
The frequency band that Helium hotspots located in the USA are allowed to operate in is called US915. The frequency band that Helium hotspots located in Australia and New Zealand are allowed to operate in is called AU915.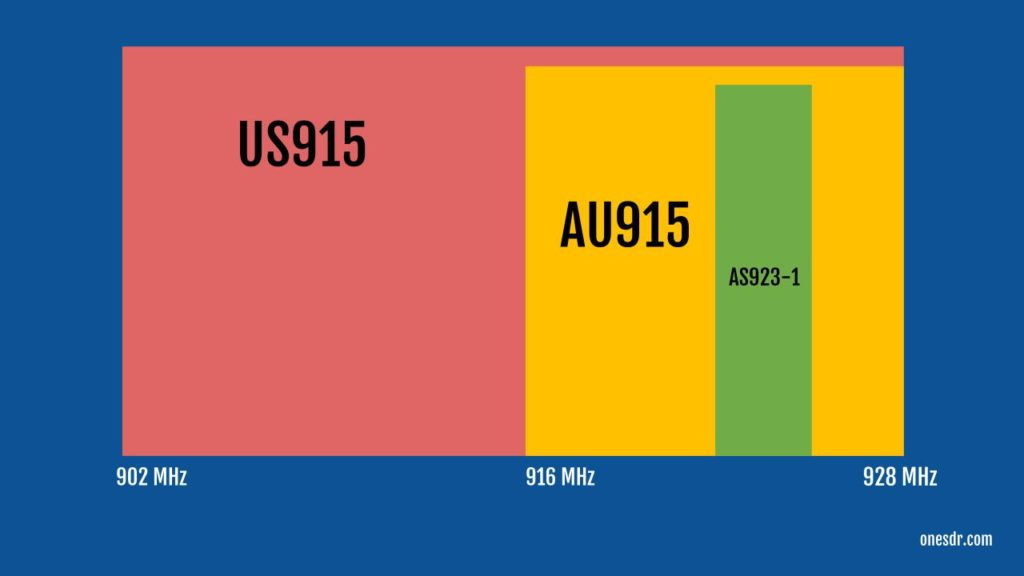 US915 is a wider band compared with AU915.
What is the advantage of US915 compared with AU915?
A larger number of frequency options gives Helium more opportunities to evolve and improve network performance.
For instance in the future if the Helium network experiences radio frequency interference from other systems and devices, it can move to another frequency in the same band and thereby avoid disruptions.
Will a US915 miner work in Australia?
The miners in this post will work in both regions. Some miners such as the Bobcat for instance do not work across 915 regions – in other words a Bobcat US915 will not work in AU915 or vice versa.
Will a EU868 miner work in Australia?
No an EU868 miner will not work in Australia
Challenges
The most common challenges with the Helium network in Australia have to do with coverage. Distances are large and many miners will be required to cover the country.
Contiguous nationwide coverage is important for asset tracking for instance, where you want to monitor the passage of goods from one part of the country to another. In regions where there is no Helium coverage there will be no communication with a Helium IoT sensor due to the absence of Helium hotspots.
Summary
With very few miners relative to other countries, we feel there's a lot of opportunity to grow the Australian network and make some serious HNT while at it. It will also be interesting to see the different use cases and applications for the Helium network.